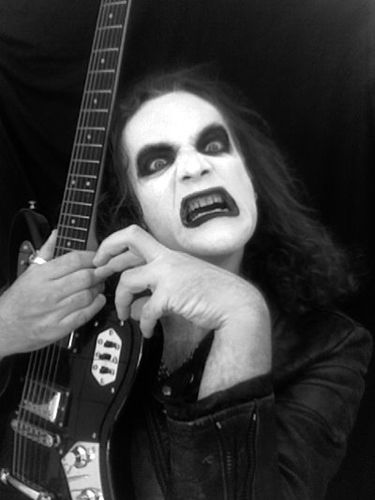 Hi, I'm Bertram and I've been invited by Gavin to post here a few months ago and well, I felt so good here that I never left... I've been playing guitar for as long as I can remember, and after unnoticed math-punk debut, I switched to noise / impro / experimental music and enjoyed myself in it ever since (it's great because I never had to worry if I was a good or a bad player), and played with many many
projects, from free jazz to electro-minimal via ultra noise and lately
disco-punk - also a lot for dance projects...
But a couple of years ago, I realized that though I knew many ways to extract sounds out of a guitar, I knew nothing about the instrument itself, its technics, its history, had no favorite guitars except the ones I owned, also almost no favorite guitarist... So I started to study guitars seriously (and got infected by GAS at the occasion) and was very happy to find the Internet guitar community, such as this very blog. I also decided that the best way to understand guitar was to build one and started to study this also, and it resulted in my own humble blog
gUitaREN
(a subtle mix of words for guitar in English, French and German - I'm a very European guy...)
Ah, I'm not always like on the picture here (and I don't listen to black metal), it's actually just my character on my current project
Angel Meat
... But who cares about the real me?