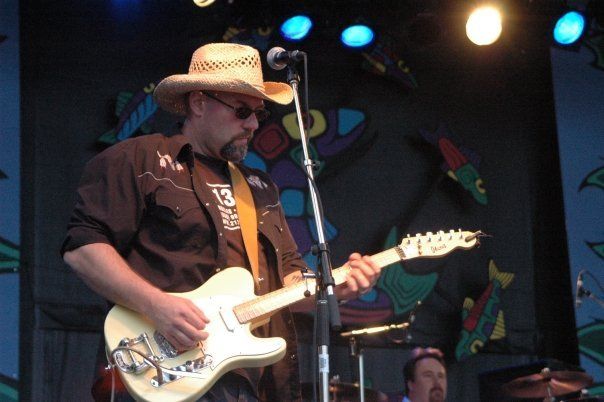 Hi there. My name is R.W. Haller, but you can call me Rich.
I live in the capital of Canada, Ottawa where I am a singer/songwriter, multi-instrumentalist.
I picked up the guitar in my teens, and like any good Canadian kid I proceeded to master/butcher every Rush song I could. But other sounds were hitting my ears as well. I was raised on a musical diet that consisted of country, classic rock, and a lot of pop. My first guitar was a 1984 Ibanez Roadstar that I still own and play from time to time.
I've been active in music for most of my life, from cover bar bands to more experimental endeavors and many stops in between.
I currently have a solo career and released my first solo record, Wasted Time in 2013.
I'm also lucky enough that I can play with a number of local artis on guitar, mandolin, dobro, or banjo. Clearly, I get a lot of country gigs this way
When not busy with music I can be found hanging out with my awesomely supportive wife, two lovely daughters (or demon spawn, depending on the day), and one very geriatric whippet, Haley.