GUITARZ
is the world's longest running guitar blog and has archives stretching back more than 10 years with over 4,800 blog posts having been published. In that time we have also managed to clock up
over 7 million pageviews
. As such it is the
top-ranked guitar blog in Google
, and currently attracts
over 100,000 hits per month
. We also have a Facebook page, currently with over 2,000 followers. The main blog is typically updated on a daily basis, so there is always something new to look at and which keeps the readership coming back for more.
Advertisements
Following recent enquiries we are now pleased to offer advertising space. Ads will appear in the right-hand column at the top of the page. Ads will be displayed with a bias towards the larger sizes, i.e. the larger the ad, the nearer the top of the page it will appear. Ads will of course link to the URL of your choice.
Ad sizes are as follows: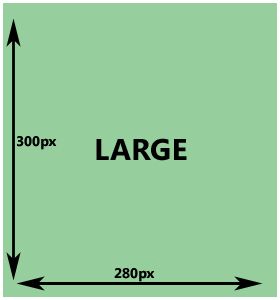 LARGE
: 300 x 280 pixels
£40 per month / £105 for 3 months / £200 for 6 months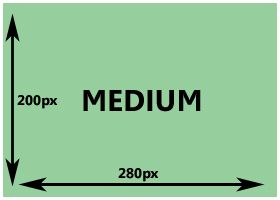 MEDIUM
: 200 x 280 pixels
£30 per month / £80 for 3 months / £150 for 6 months

SMALL
: 100 x 280 pixels
£15 per month / £40 for 3 months / £75 for 6 months
Please supply RGB images scaled to the dimensions given above in JPG or PNG format. Please note, we are willing to create adverts to the chosen dimensions for you at no additional cost if you are able to supply us with necessary images, logos, and text. Payment can be made via PayPal. If you require any other size of advertisement then please
contact us
to discuss.
Guitarz banner sponsorship
We are now offering our
GUITARZ
banner - which has a highly visible position across the top of the page - to one key sponsor at a time. The dimensions of the banner are
175 x 1168 pixels
. The banner would feature YOUR image, but with the condition that it also features the
GUITARZ
logo and strapline (these would be justified to the left or right to make more room for your image). Please leave space in your artwork for us to drop in the logo, i.e. do not run text over the entire width - the
GUITARZ
logo will appear with your image behind it. The banner will link to the URL of your choice, other than on the section carrying the
GUITARZ
logo which would link to the most current
GUITARZ
blog page. Price: £100 per month.
Giveaways
Giveaways are a fantastic way to spread the word about your product. If you have a product that you can allow us to giveaway, say as a competition prize or a Facebook draw, please
contact us
to discuss. Your giveaway will be advertised via Twitter and Facebook.
Review items
We are also more than happy to review equipment, e.g. guitars, effects, accessories, etc, but please bear in mind the shipping implications seeing that we are in the UK and Europe. We are also happy to review
CDs
and
DVDs
(obviously featuring guitar music of one kind of another). We will consider book reviews, but these are incredibly time consuming.
PLEASE NOTE
We reserve the right to refuse to run any advert if we think it is inappropriate.
CONTACT US
gavinlloydwilson@yahoo.com