Guitar Weekends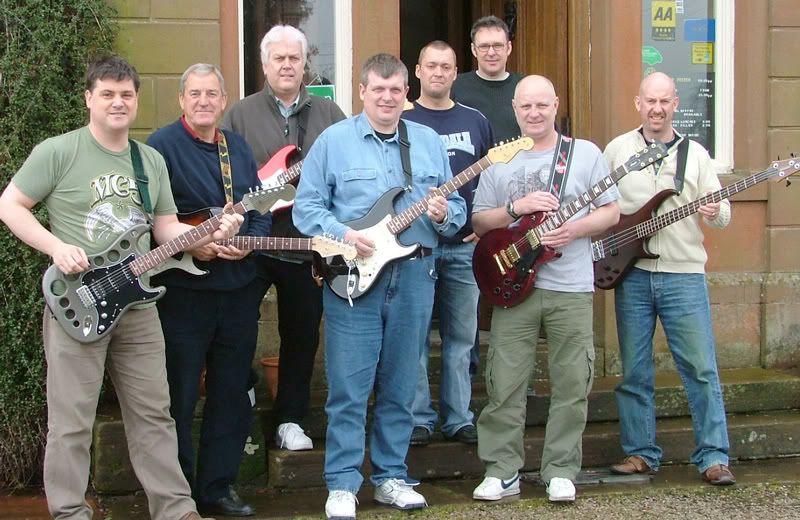 Back in March I spent a weekend in the Lake District playing guitar as part of one of these
Guitar Weekends
. Now despite being a total guitar nut, I'm not exactly the world's greatest player. I'm largely self-taught and have not learnt any theory over the years, so the idea of attending one of these courses seemed perfect. The course I attended was an "Improvers" courses. Other courses offered include a more basic one for "strugglers", or more advanced courses such as those for Blues and Django-style playing.
It was an intense course. We played all weekend up until midnight on Friday and Saturday nights, with breaks for meals. The accommodation and food was absolutely top-notch. It was great to play in a group situation with others and to learn some of the techniques of rhythm and lead playing (we each had spots at taking a solo), and to learn some of the music theory behind it all: how to ascertain which key a song is in, how to apply the understanding of scales and how to solo in that key.
It was so good that I'm considering going again!
BTW, guess which one of the chaps above is me? (Older readers of this blog will probably recognise my guitar).