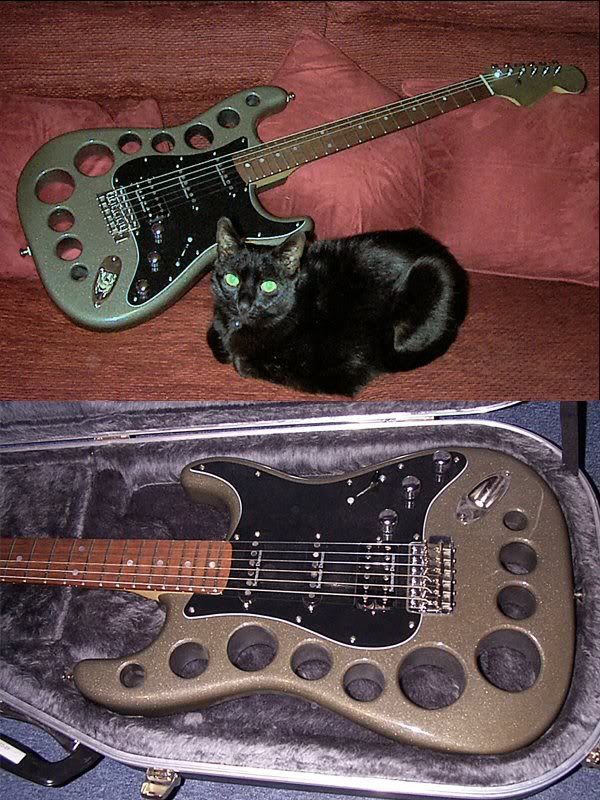 Check out my latest guitar, courtesy of
Feline Guitars
. It features an American ash body from a 1970s Fender Stratocaster - the holes are there partly to decrease the weight (its still very heavy though) and partly because they look cool. Other features are Seymour Duncan pickups (2xSSL1, 1xCustom5), Gotoh bridge and machine heads. It sounds fantastic, and has a versatile and very useable range of sounds all available via the 5-way selector switch.
I should also add that the neck was built by Feline and is attached to the 70s-era Fender body using four bolts rather than the three that the body would have originally been drilled for. You can't see it in the photos here, but looking very very closely at the area surrouding the bridge, I think I can detect an area where routing for a Kahler-style trem system has been filled in with timber before re-spraying.
The guitar is currently set-up with the vintage-style trem locked down, seeing as I do not like or use trems on Strats.
G L Wilson