guitarz.blogspot.com
: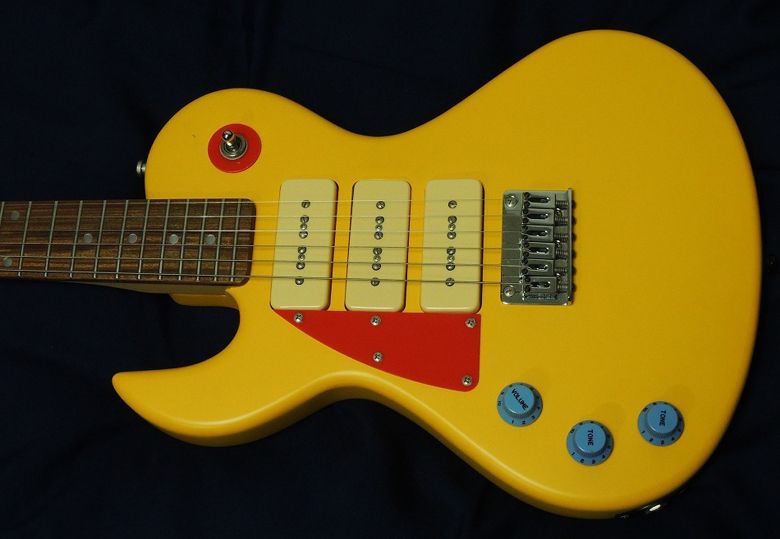 We've looked at
one of these guitars before
, but if I remember correctly this example is more faithful to that pictured in the original
Um Jammer Lammy
video game artwork, being left-handed. If you want names and model numbers, it's a
Fernandes UJL-2000
, but it's easier to remember as the cartoon guitar based loosely on the Les Paul design. According to the eBay seller:
It is a three-dimensionalized guitar that Um Jammer Lammy, lead guitarlist for a band "Milkcan", main protagonist uses in the video game, "Um Jammer Lammy" published by Sony for the PlayStation video game console. Looks a toy but was built carefully by a Japanese famous make, Fernandes. It has 609 mm / 24 inch scale as Fender Mustang has.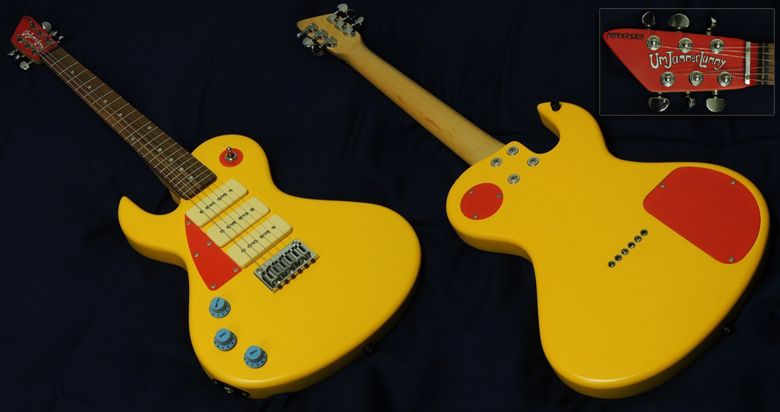 The weird thing about this particular example is that it's been converted to right-handed playing. Imagine, someone actually chose to play this strange-looking guitar and then played it upside-down! How odd that must have looked. Hopefully for the adventurous-minded southpaw, it won't be too difficult to convert back to left-handed.
Currently being offered for auction on eBay with a starting price of
$1,499.99.
G L Wilson
© 2013, Guitarz - The Original Guitar Blog - the blog that goes all the way to 11!