guitarz.blogspot.com
: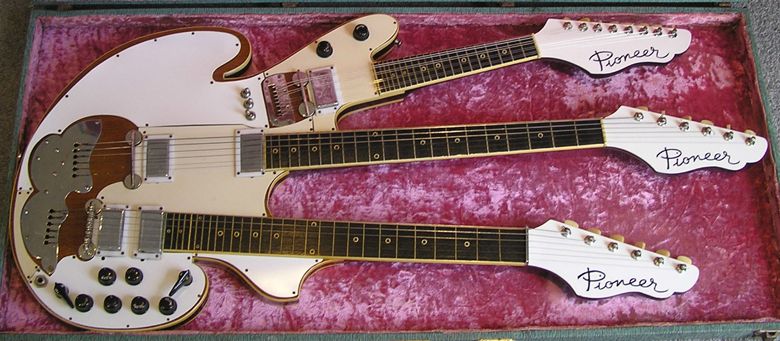 We've shown a few Matons on
Guitarz
before now, but perhaps we don't feature enough Australian guitars. However, I don't think they come much wilder than this
Pioneer tripleneck
which has necks for mandolin, 6-string guitar, and slide guitar. I'm not sure how the slide neck is supposed to function, whether the player needs to sit down and play this beastie lap-style whilst on that neck. I love the matching headstocks, especially the mandolin headstock with all eight tuners in-line.
Apparently, it was built by Arthur Bianchi of Pioneer Guitars, Rockhampton in the early 1960s.
Currently listed on eBay with a Buy It Now price of AUS $3,950 (Australian dollars).
G L Wilson
© 2013, Guitarz - The Original Guitar Blog - the blog that goes all the way to 11!