guitarz.blogspot.com
: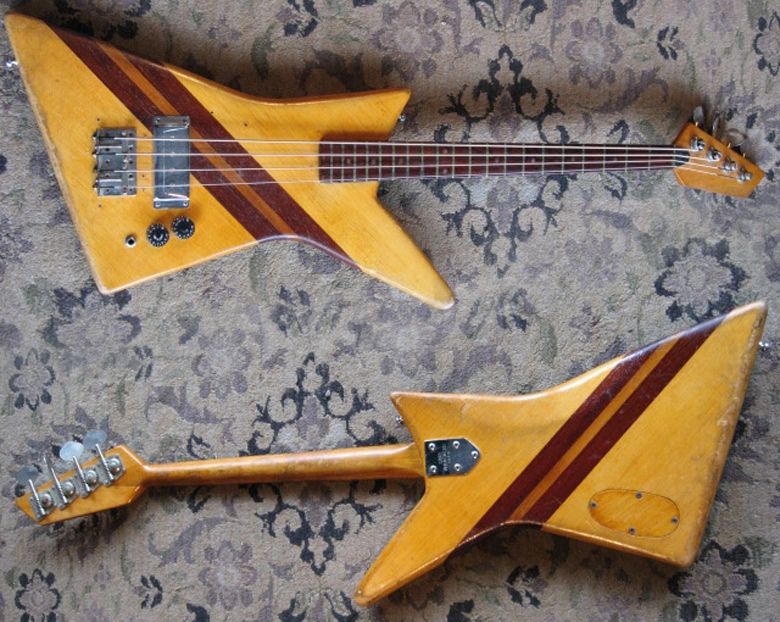 This
hand-made Explorer-like bass
is, if not luthier-built, at least assembled by someone with a high degree of woodworking skills. I'm thinking that the hardware and very possibly the neck (the neck plate looks very 1960s/70s Japanese) have come from a donor instrument. However, the truly interesting feature is in the woodwork of the body, which features a sandwich of several types of timber; however rather than running in the direction of the length of the instrument, the sandwiching - and indeed the grain of the wood - has been set at a diagonal. I don't think I've seen a guitar built with the grain of the wood running diagonally before... but maybe you know differently...
Currently being offered for sale on eBay with a Buy It Now price of $499.
G L Wilson
© 2013, Guitarz - The Original Guitar Blog - the blog that goes all the way to 11!