guitarz.blogspot.com
: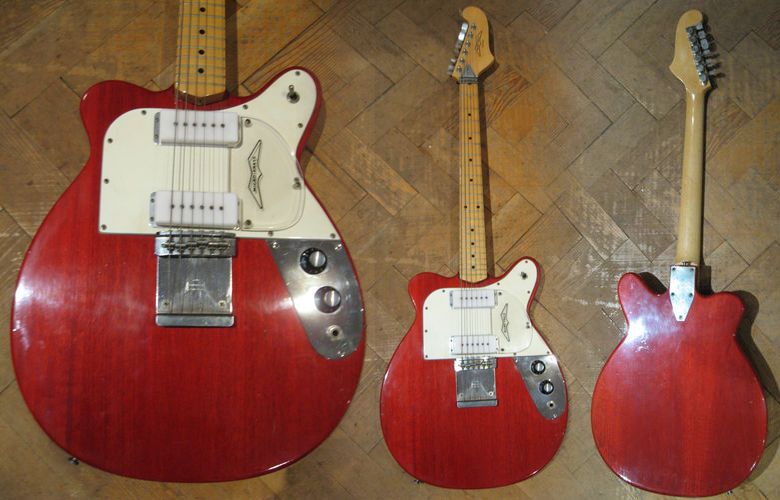 We've commented several times before on
Guitarz
that Micro-Frets were a highly innovative and pioneering American guitar manufacturer, albeit sadly one that is almost forgotten today.
I'm showing you this
Micro-Frets Swinger
a little too late, I'm afraid, as the eBay UK auction is ending in just under an hour and a half as I type this. It's unmistakably a Micro-Frets design, despite the upside-down, almost left-handed, appearance with the longer lower body horn. Alas I know nothing about this particular model, I just wanted to include it here on
Guitarz
because it's such an interesting looking piece.
Bidding is at £566 at the time of writing. [
EDIT
: The winning bid was £720.]
G L Wilson
© 2013, Guitarz - The Original Guitar Blog - the blog that goes all the way to 11!