guitarz.blogspot.com
: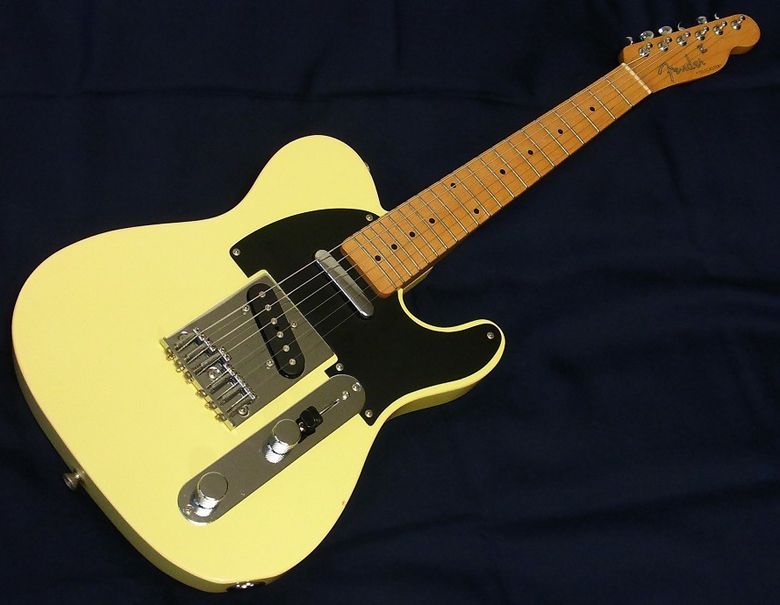 I don't know whether or not it's a gross generalisation to say that the Japanese have an obsession with miniaturisation, but since the advent of Fender Japan there have been several "mini" versions of popular Fender guitars, a couple of which we have already looked at on this blog (e.g.
MST-32 mini Strat
).
This 1992/3
MIJ Fender Mini Telecaster MTL-32
has an alder body and maple neck, weighs aproximately 2.15 kg / 7.06 lb, and has a scale length of 470 mm / 18.5" (which puts it into the same scale territory as a tenor ukulele). Note that is uses the same hardware as on a regular size Tele which gives it a strangely stunted appearance.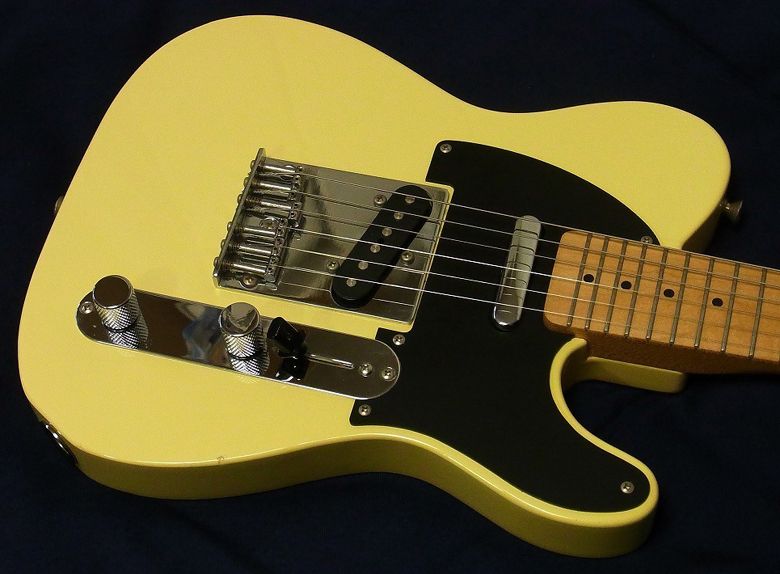 I'm not really convinced of the attraction or need for these small scale guitars. They seem a little too pricey for a kids' novelty, and I guess if you wanted to play in a higher tuning you could always employ a capo on a regular scale guitar - your fingers are going to be cramped up together either way. My suspicion is the Fender Japan created mini guitars like this Tele just because they could.
Currently listed on eBay with a starting bif of $599.99.
G L Wilson
© 2013, Guitarz - The Original Guitar Blog - the blog that goes all the way to 11!