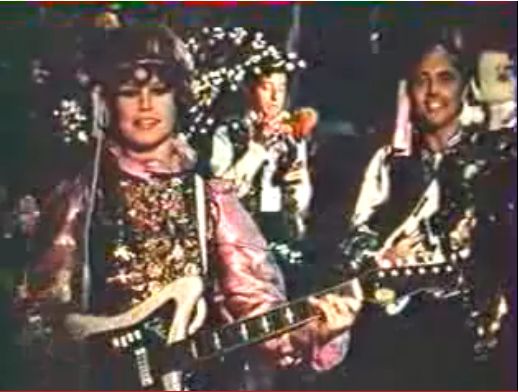 guitarz.blogspot.com
:
We've seen before
that
Brigitte Bardot
had her own Wandre guitar named after her.
However, in
this psychedelic video clip
which also features Sacha Distel (a fine jazz guitarist, by the way, in his non-crooning career) and Serge Gainsbourg, it seems that BB is being unfaithful to Wandre as she plays a guitar from another Italian manufacturer, namely an
Eko 500/2
.
Dare I mention at this point if anyone is after an Eko 1100 (the bass sibling to the Eko 500) then I have one that I want to sell?
G L Wilson
© 2013, Guitarz - The Original Guitar Blog - the blog that goes all the way to 11!