guitarz.blogspot.com
: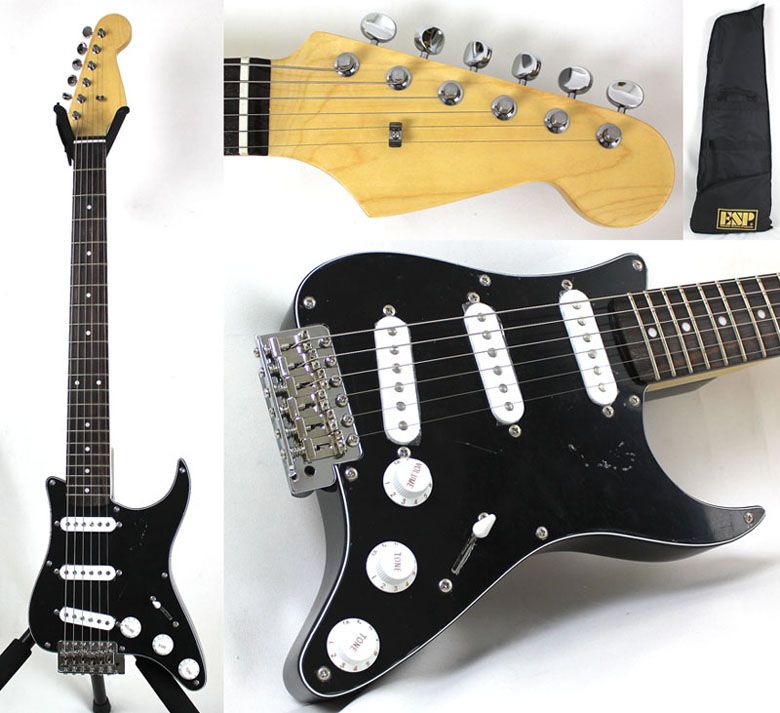 Hey guys,



I live in Japan and I kept seeing this strange travel guitar. It's called a GR-PPG and you can see it here or even buy it from here (I have nothing to do with this site, just saw it in English). It's supposedly made by Grassroots which is ESP's cheapo line for the Asian market, but this one doesn't even have a name on it nor is it on their website, which is why it took me a while to find it. I thought it was as stripped down as you could get while still being somewhat Strat-like.



Just thought you guys might enjoy it.





Keith

.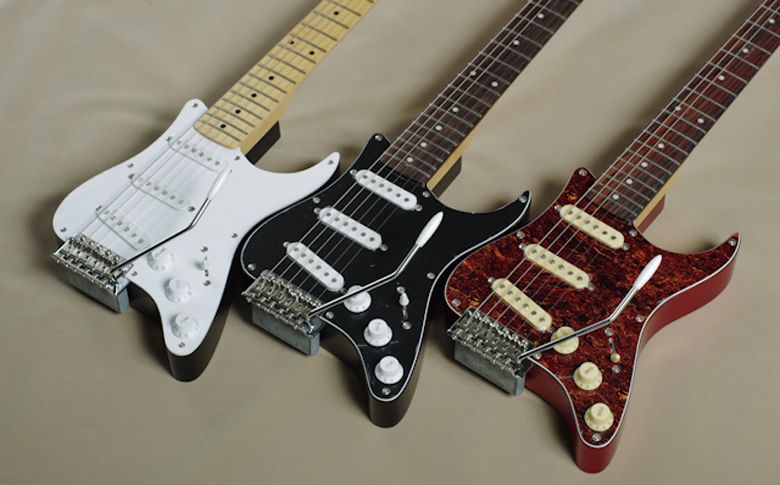 Thanks Keith. From the front it looks like a Strat with an invisible body. It's funny, but you can almost "see" the body shape that isn't there - it's just what you are expecting, I guess. Weird one. I wonder if John Mayall approves.
G L Wilson
© 2014, Guitarz - The Original Guitar Blog - the blog that goes all the way to 11!
Please read our photo and content policy.