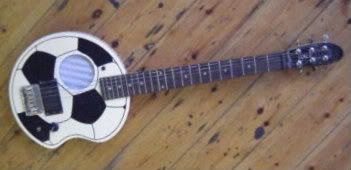 The seller of this
football-shaped guitar
with built-in amp thinks for some unfathomable reason that it might be a Pignose, but I very much doubt it. There are factories in China and Korea churning out novelty guitars like these, some of which I've featured in these pages.
Notice how it appears to be a
deflated
football, as if it had landed on top of some spiked railings.