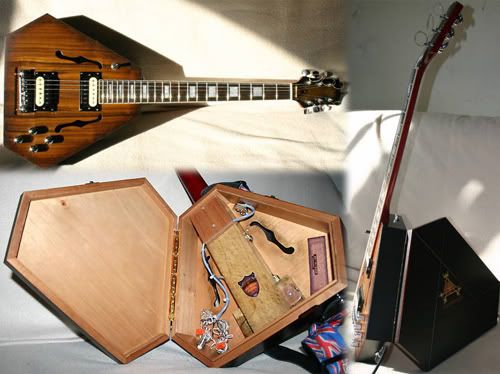 This oddly-shaped but attractive hollow-bodied electric is actually a
Montecristo Golf Set Cigar Box Guitar
- a cigar box guitar with a difference.
Cigar box guitars are usually very basic instruments, but this appears to be a deluxe version! The box itself is from a Montecristo Golf Set and would orignally have contained golf balls and tees alongside the cigars.
The original lid of the cigar box now forms the back of the guitar. It is still hinged and it would seem that you can use this feature as a built-in guitar stand.