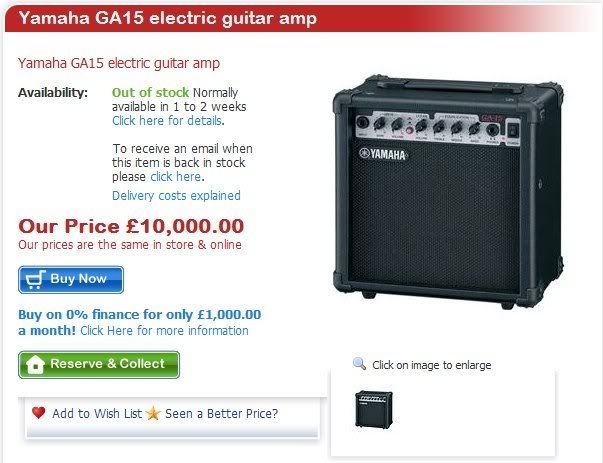 Blimey! Look how much
Andertons Music Co.
are asking for this little Yamaha practice amp! It's especially curious when the description on their website states that "
Yamaha's GA15 amp is a superb sounding amplifier when you consider it's frankly ridiculous price!
" (sic).
Ridiculous is the word!
(Thanks to
Gary
).