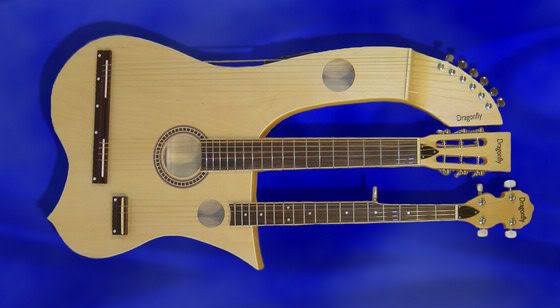 Harp guitar banjo
- wouldn't the 5th string tuner on the banjo neck get in the way when playing the guitar neck?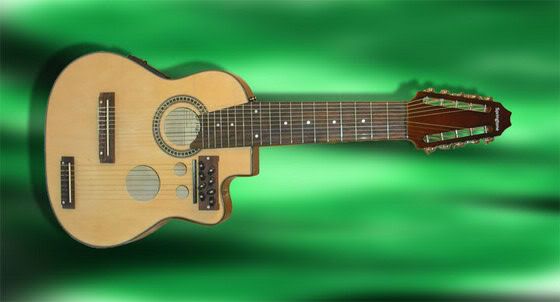 The 18-string Thing
- with 10-string nylon-strung neck, and inexplicably 8 additional steel treble strings on the body. The cutaway hardly looks very useful either.

The 15-string Electric Upright Harp Bass
- I reckon they are making these things up as they go along. I don't think those treble strings would be very reachable when playing the bass in an upright position. I'm a little suspicious also of inlays in fretless fingerboards, which need to be as smooth as possible with no potential ridges or edges that the strings might catch on.