guitarz.blogspot.com
: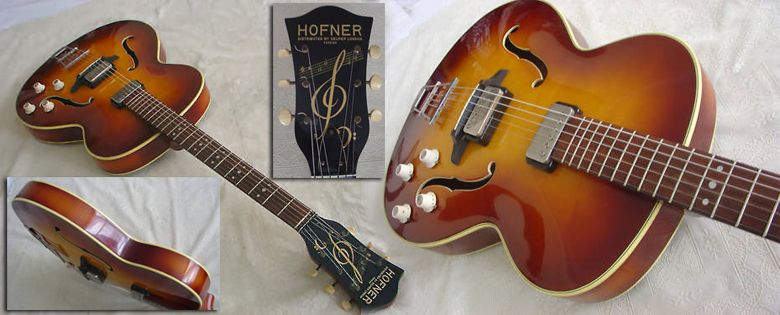 Recently, when we were looking at a
Gibson ES 125
, I was speaking of my fondness for the non-cutaway design on electric hollowbody guitars. Well here's another similarly designed vintage beauty, the
Hofner E1
. For a guitar made in the early 1960s this one appears to be in fantastic condition, and the Buy It Now price is a very attractive £475. In this modern age, a two pickup electric guitar of this design looks really incongruous, but I can't help liking it. Interestingly, there's no pickup selector switch - I guess you select pickups by using the volume controls.
G L Wilson
Guitarz - The Original Guitar Blog - now in its 9th year!