guitarz.blogspot.com
: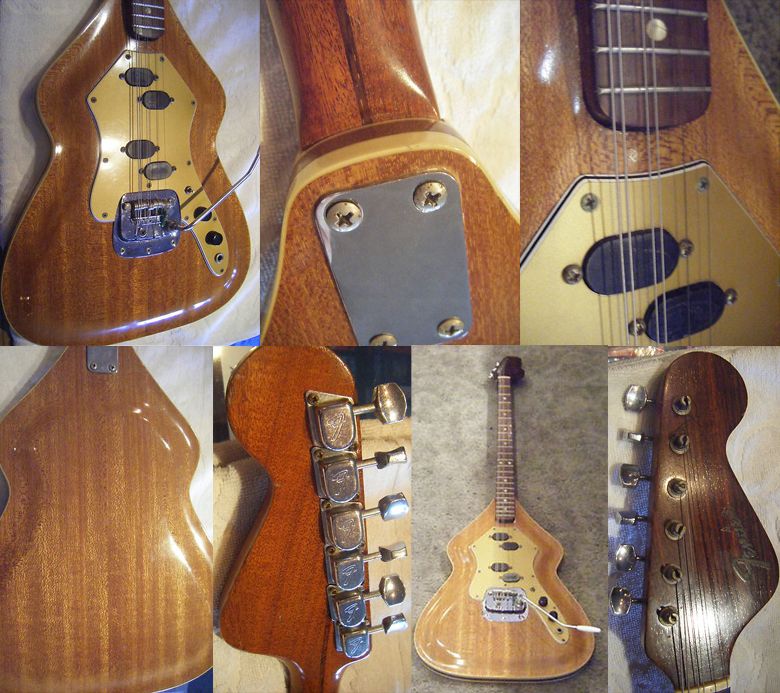 I'm not sure what to make of this
weird guitar
(electric bouzouki? long-scale tenor guitar?). All I know about it is what the eBay seller tells us:
Up for sale is a Hobby shop Instrument that an Employee at Fender had made in the 70's. We are selling for orig owner family member. I dont particularly know much about it. (Electric Boozuki?) ( plectrem?) I've never seen anything quite like it. Has a Mahogany Body, Bolt-On Mahogany Neck,Rosewood Fingerboard, two pairs of octive strings and a pair of single strings. Comes With Hard Case.
(
Sic
throughout - weird spellings, capitalisation, punctuation all courtesy of the seller).
If it IS a genuine Fender (and the hardware used would seem to suggest that it is), then the real surprise is that it doesn't resemble a Strat, Tele or Jazzmaster/Jaguar. The one thing the seller doesn't suggest is that it might be a prototype or instrument from Fender's research and development department.
G L Wilson
© 2012, Guitarz - The Original Guitar Blog - now in its 10th year!