guitarz.blogspot.com
: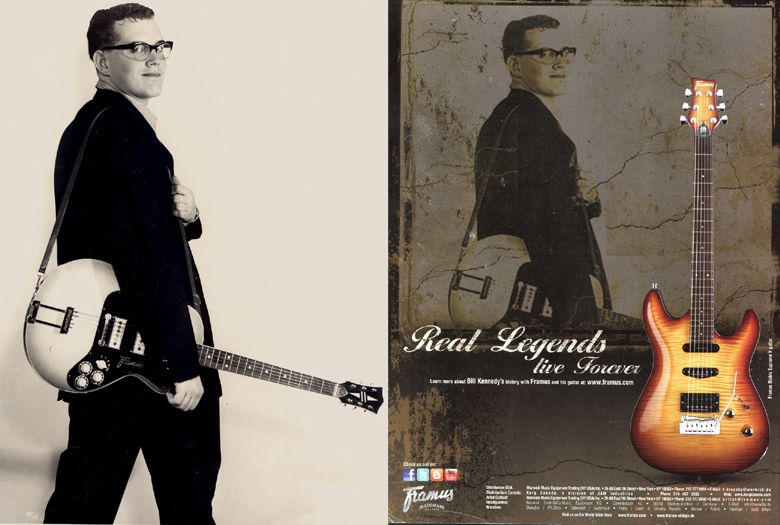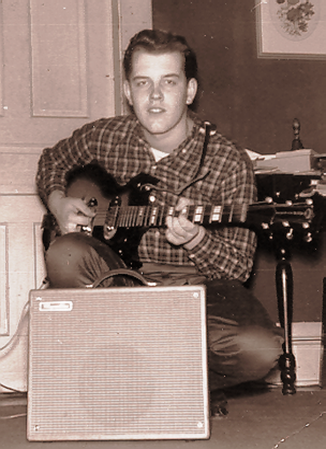 Bill writes:
Regarding Framus. I was stationed in West Germany in the late 50s and early 60s. Came over with a beautiful Magnatone guitar [pictured right] and sold it to buy a Framus Hollywood solid body.

It was an outstanding guitar. I sent a picture of me to Framus and they posted it on their vintage site. Also featured me in one of their advertisements. Check out the below sites. The unclebillmusic.com site has a lot about the guitars I've used.

Love your site...

Bill Kennedy

www.twiliters.com
www.unclebillmusic.com
www.myspace.com/wildbillkennedy
www.rockabillyhall.com/BillKennedy1.html
Hey Bill, thanks for those great photos and some nice links.
Here at
Guitarz
we really enjoy featuring reminiscences and stories about readers' guitars, and we particularly like to see pictures of you guys with your guitars which helps to make your stories all the more personal. Keep 'em coming, folks - you can email me at
guitarzblog-gavin@yahoo.com
G L Wilson
© 2012, Guitarz - The Original Guitar Blog - now in its 10th year!