guitarz.blogspot.com
: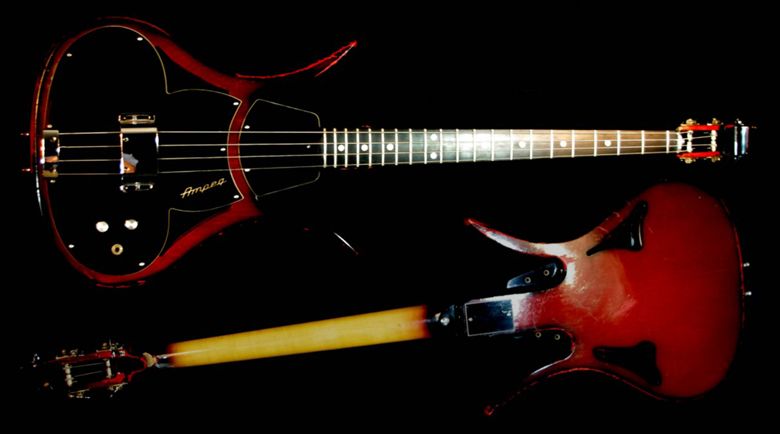 Original
Ampeg AEB-1 and (fretless) AUB-1 Scroll basses
themselves so rarely turn up for sale on eBay, so to see this example of the even rarer
Ampeg ASB-1 Devil Bass
listed... well, I'd be failing in my
Guitarz
hosting duties if I didn't blog about it.
Features are more or less the same as the AEB-1, although with a different body shape. In common with the AEB-1, the Devil Bass - so called because of the pointy horns - has through-body sound holes, the same scroll-headed neck, and the same "mystery" hidden pickup (essentially a steel diaphragm over two magnetic coils set into epoxy) which allows use of nylon or gut strings if so desired.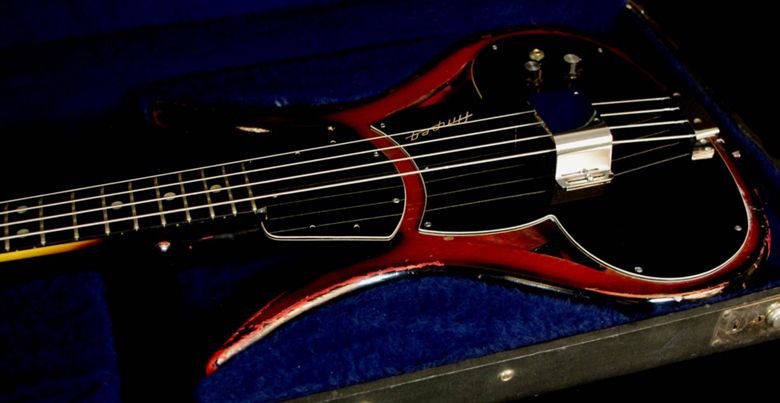 I believe that Scroll Bass "expert" Bruce Johnson currently makes an updated version of the Devil Bass (or at least he has been planning to do so), and you can read more about the original
Ampeg ASB-1 and AUSB-1 (fretless) Devil Basses
on his
website
.
The Ampeg ASB-1 pictured here is currently listed on eBay with a Buy It Now price of $19,500.
G L Wilson
© 2012, Guitarz - The Original Guitar Blog - now in its 10th year!