guitarz.blogspot.com
: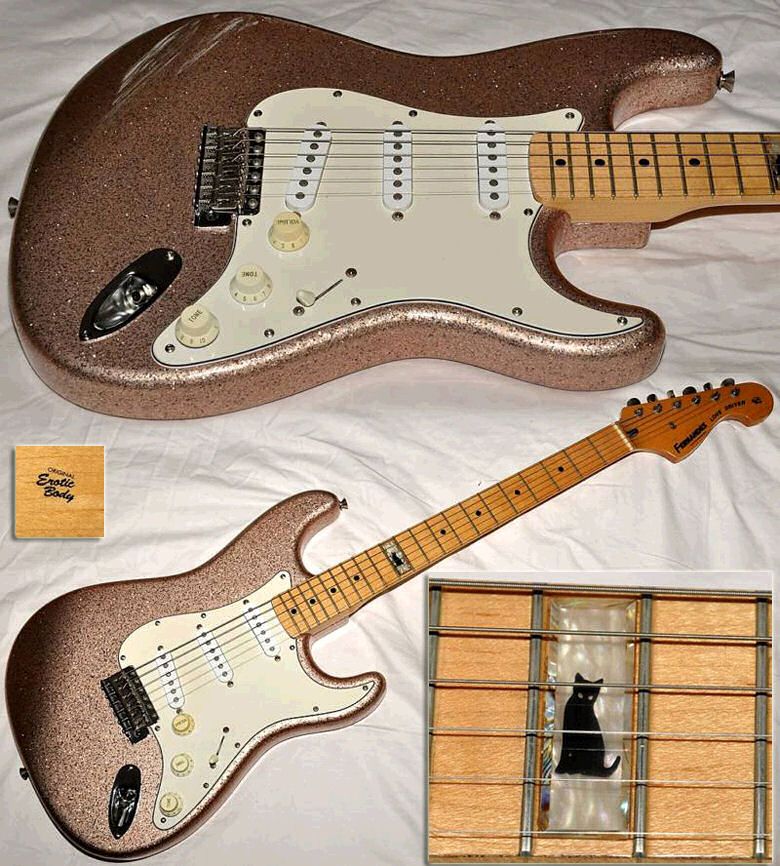 I almost feel that I should have to apologise when posting about another Stratocaster. However, this custom shop quality instrument is no Fender. Built in Japan's FujiGen factory in either the late 1970s or early 1980s (my guess would be the latter), this
Fernandes Love Driver
with "Erotic Body" is the kind of quality Japanese "copy" that got Fender thinking that if they can't beat them they may as well join them and which led to the emergence of the Squier and Fender Japan lines.
What would you call that finish? It's a kind of dusky pink sparkle. And I'm not usually one for fancy inlay work, but I do like the black cat at the 12th fret position.
G L Wilson
Guitarz - The Original Guitar Blog - now in its 9th year!