guitarz.blogspot.com
: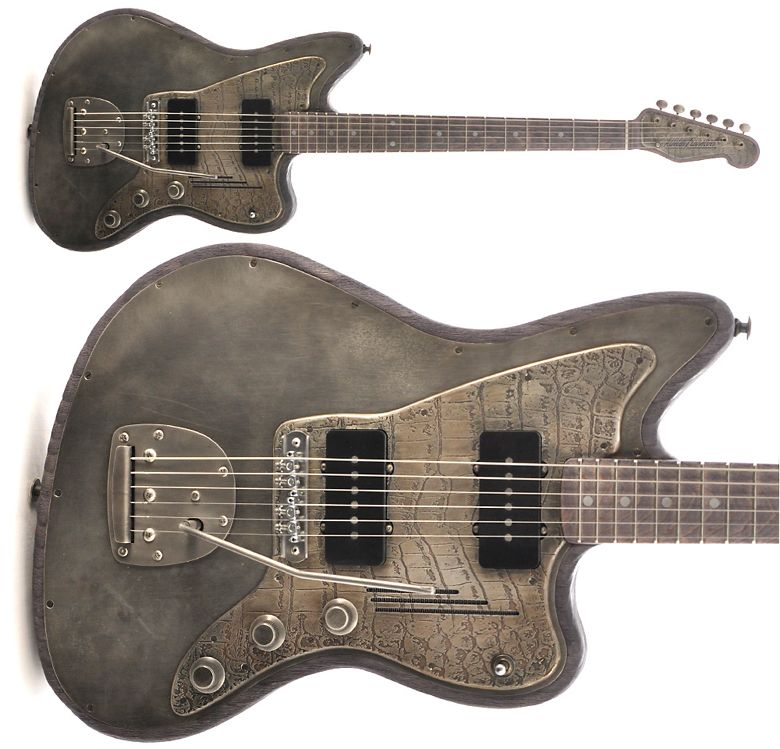 Unlike other
James Trussart guitars
this 2011
Trussart Steelmaster
does not feature the hollow steel body for which his guitars are known. Instead, the body is of chambered pine with a steel cap recessed into the top. Seen front-on it has the appearance of a Trussart steel body guitar, while the distressed pine of the body is of a colour that compliments the metal. It makes for a very industrial-looking version of the Jazzmaster.
This guitar is currently for sale via
Vintage & Rare
, priced at €3185.
G L Wilson
© 2012, Guitarz - The Original Guitar Blog - now in its 10th year!