guitarz.blogspot.com
: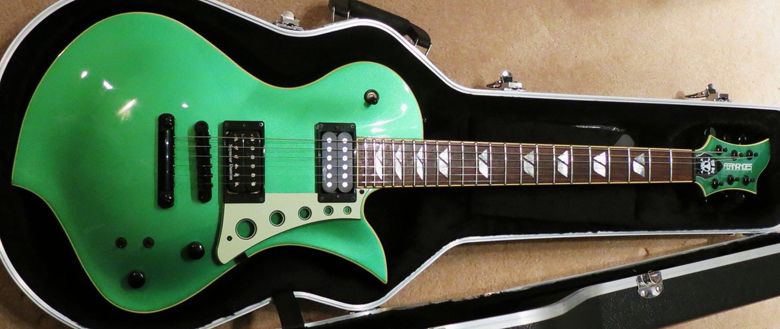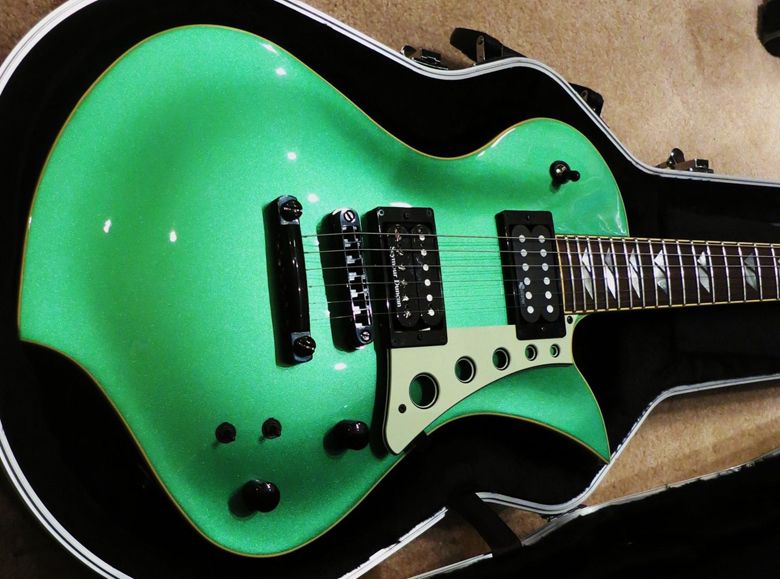 Here's another Sustainer-equipped Made in Japan guitar from Fernandes, this time it's a
Fernandes Ravelle Custom Dave Kushner (Velvet Revolver) signature model
from 2007 and is not to be confused with similar models from China and Korea. I like how the classic Les Paul design has been taken and given a Science Fiction / Industrial twist. Note how the volume and tone controls align with the holes cut out in the pick guard. The metallic green also particularly sets off the futuristic stylings.
Currently listed on eBay with a starting price of $1,295.
G L Wilson
© 2014, Guitarz - The Original Guitar Blog - the blog that goes all the way to 11!
Please read our photo and content policy.