guitarz.blogspot.com
: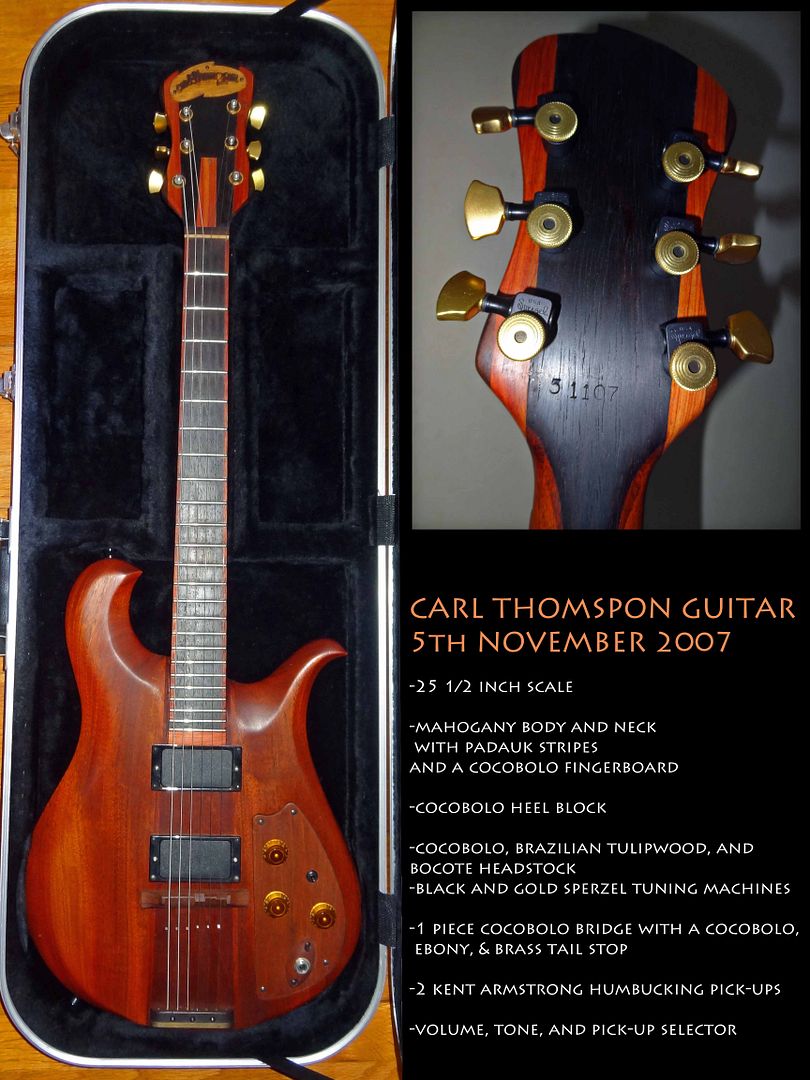 Rhodri writes:
Hi Gavin



You've featured my Andreas Shark and Dagrite guitars before. How about something from New York now? How about featuring a Carl Thompson - not his more well known basses, but a guitar with a little Lou Reed connection too. This would be a god time as Carl will not be taking any more custom orders after 5th Feb 2014



There's alot of CT youtube videos out there, such as these from 2011:



http://www.youtube.com/watch?v=Mz1JWfRDD8Y
http://www.youtube.com/watch?v=9tMEwmWHw3Y



Mine has the dots (where the larger wood bridge/tailpiece would have attached before Carl switched to the more simple wood bridge - one of the things he talks about at start of second video). Mine is one from an earlier 2007 batch of four made for Lou Reed. After he had selected two there were two left - of which this is one.





So, what is it like? Very, very light in weight and highly resonant when unplugged! ...and it's not for sale!





Cheers,





Rhodri K
Thanks Rhodri. Of course we have seen a Carl Thompson guitar on this blog before, in the piece about
Lou Reed's sad passing
. In the comments below the blog post there was some discussion about the guitar Lou is pictured with. I watched a few of Thompson's YouTube videos at the time. He comes over as a bumbling, eccentric, but very knowledgebale man.
G L Wilson
© 2014, Guitarz - The Original Guitar Blog - the blog that goes all the way to 11!
Please read our photo and content policy.