guitarz.blogspot.com
: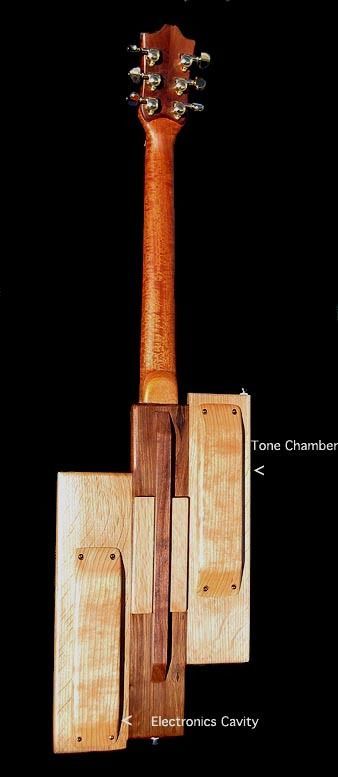 Here's a
custom-made electric guitar
that, according to the eBay listing, is a Bo Diddley influenced design. Which is all very commendable; it appears to be a very nicely made instrument.
But... I do find the design of rear of the instrument rather perplexing with its externally-mounted tone chamber and electronics cavity plus the reinforcing blocks of timber in the centre of the back. For myself I'd have preferred these to have been integral to the body, but maybe the construction method dictated the design.
It also reminds me of
Bertram's plank guitars
.
Currently listed on eBay with a starting bid of $335 or a Buy It Now price of $436.
G L Wilson
© 2014, Guitarz - The Original Guitar Blog - the blog that goes all the way to 11!
Please read our photo and content policy.