guitarz.blogspot.com
: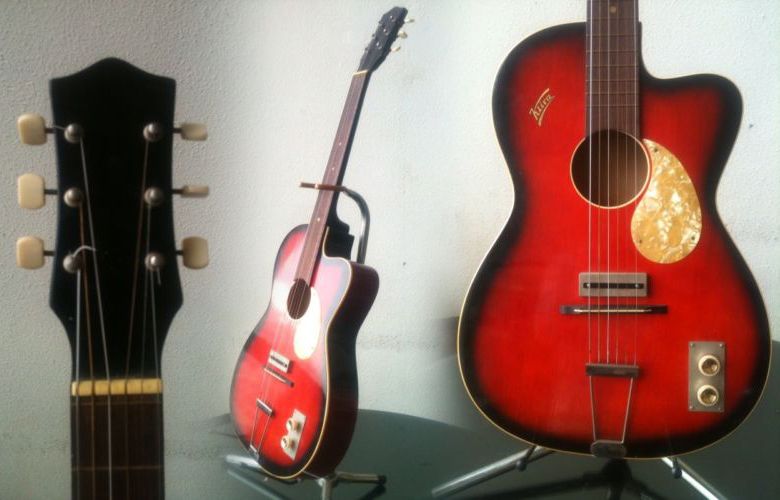 To continue a recent theme of mine on here, namely
obscure vintage "junk shop" acoustic guitars that look as if they've had aftermarket electrics added to them but were actually produced that way in the factory
...
This one is a German
Klira guitar
. Note the primitive-looking blade-style pickup has been mounted near to the bridge rather than in the more usual soundhole location.
Currently listed on eBay with a (possibly) optimistic Buy It Now price tag of €450.
G L Wilson
© 2014, Guitarz - The Original Guitar Blog - the blog that goes all the way to 11!
Please read our photo and content policy.