guitarz.blogspot.com
: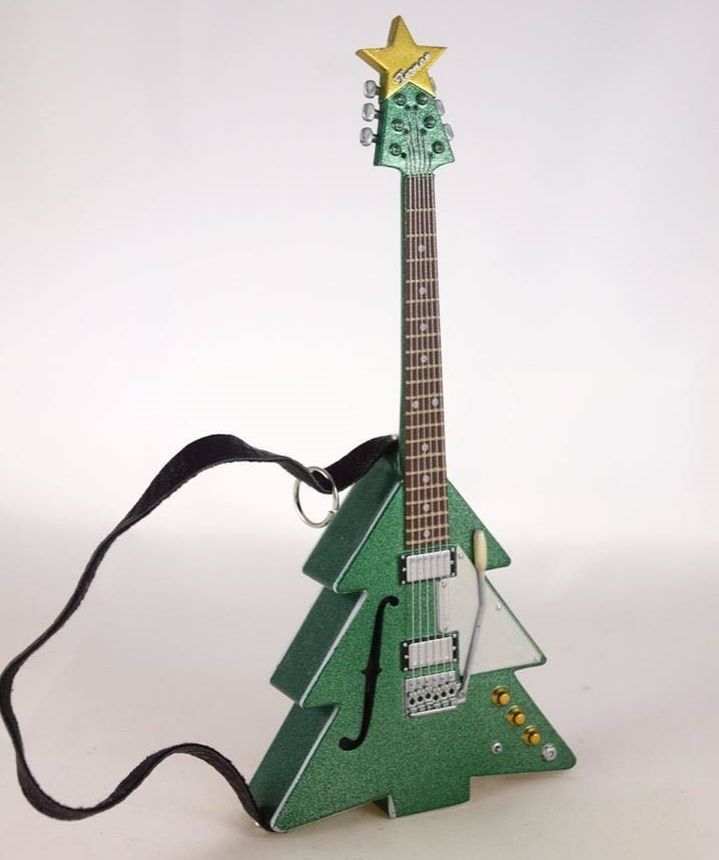 I don't actually know if this hollowbody Framus Christmas Tree guitar is a genuine guitar or not; there is something about the photo that makes it look like a miniature. The strap looks very unconvincing, whilst a Strat-type tremolo on a hollowbody doesn't quite seem right. However, I think it is an entirely appropriate image to convey the compliments of the season to you all!
G L Wilson
© 2014, Guitarz - The Original Guitar Blog - the blog that goes all the way to 11!
Please read our photo and content policy.