guitarz.blogspot.com
:
Shergold
were arguably Britain's most forward-thinking guitar manufacturer of the 1970s and 1980s. Innovations included guitars with modular electronics that could be swapped out and changed depending on the sound desired. They were also champions of more unusual instruments such as their own take on the Bass VI and they had a particular affinity for double-necked instruments, the most famous of which was probably the 12 string + bass combination as used by Mike Rutherford of Genesis - a particularly clever design in that it was a modular instrument that could be configured as a doubleneck or else two separate single-necked instruments.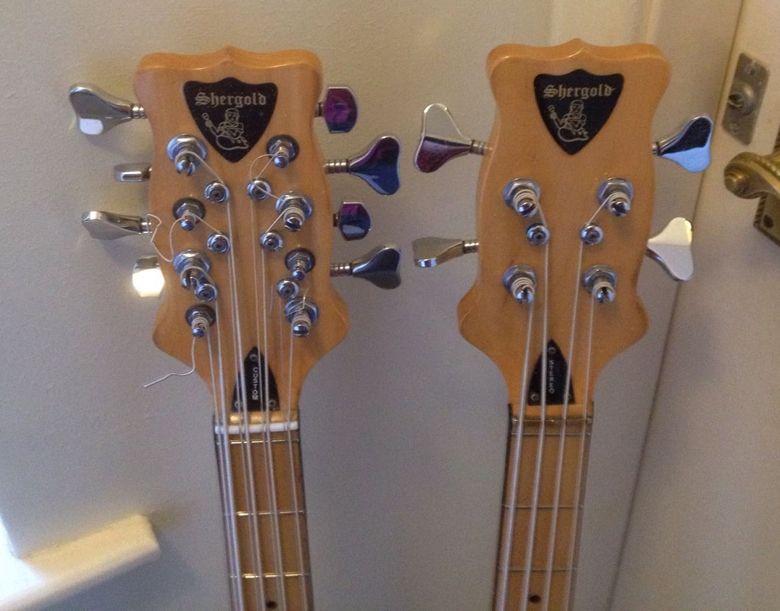 Here we see another
Shergold doubleneck
- a configuration that I haven't previously seen from this company - with 8 and 4-string bass necks. The eBay seller tells us that this is one of only three such instruments produced.
G L Wilson
© 2015, Guitarz - The Original Guitar Blog - the blog that goes all the way to 11!
Please read our photo and content policy.