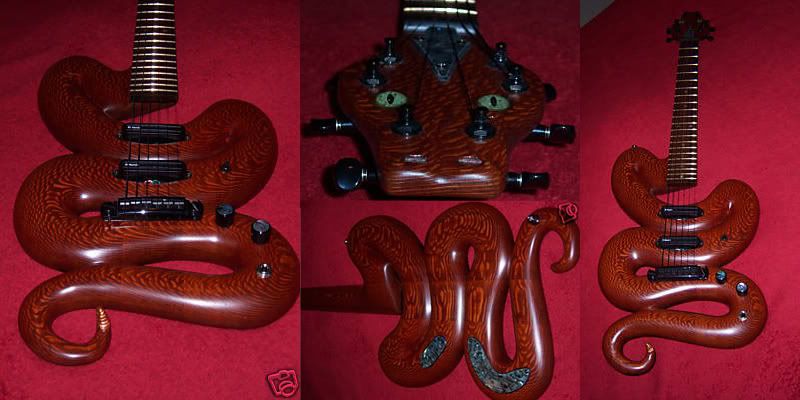 I can't decide whether this hand-carved
Snake Guitar
is cool or hideous. It's certainly not in the same league of ghastliness as the abomination I linked to on Wednesday; in fact I think you have to applaud the inventiveness of the maker. Still, I doubt anyone will be willing to shell out $2,500 for it.
I'm also reminded of those extended cutaways that went up and under the strings that Aria (I think) featured on their guitars a decade or so ago. Whatever happened to
them
, I wonder? I've not seen one since. [EDIT: I was thinking of the
Alvarez Dana Scoop
... Oh well, I got the initial letter of the brand name correct at least].