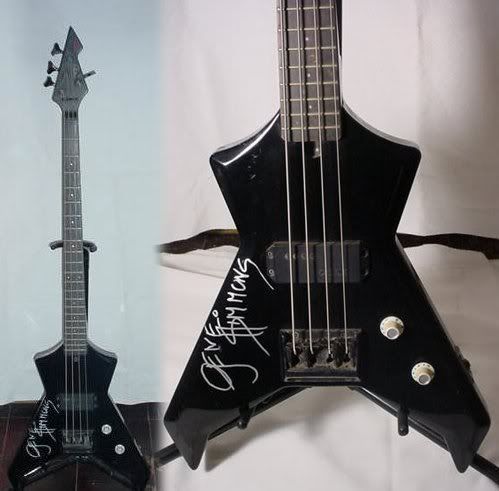 This
Gene Simmons autographed Westone Warlock bass
is quite neat, as apparently he won't sign guitars any more. Being a Westone it ought to be a nice quality instrument too. I had a Westone Thunder I-A fretless bass years back and it was a fantastic bass. I always regret getting rid of that one.
Pictured below is another bass that looks like it should (or could) be played by the Kiss bassmeister himself. Apparently it's a
Toshiya bass
(never heard of them) and to my eyes it looks as if the design has been based on a left-handed Rickenbacker.