guitarz.blogspot.com
: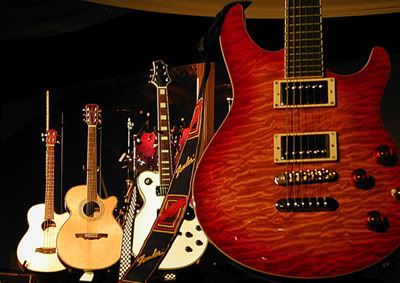 ...for the sparsity of recent updates. I've been having some major computer problems over the last couple of weeks but hopefully will at last be getting my laptop sorted out this weekend. The problem after that will be to get the wireless router to function properly - that's also been a major headache.
On top of all this I've been looking for work.
Note to any publishers or magazine editors out there
: Yes, I am available for any writing commissions. I have recently completed work on a book about guitars which will be published in December and am available to do further work like this, be it books, magazine articles, or whatever.
G L Wilson
NB: There are a lot of blogs STEALING content and bandwidth. If you read this anywhere else but on guitarz.blogspot.com then you are reading a blog that STEALS content. Please support original bloggers!