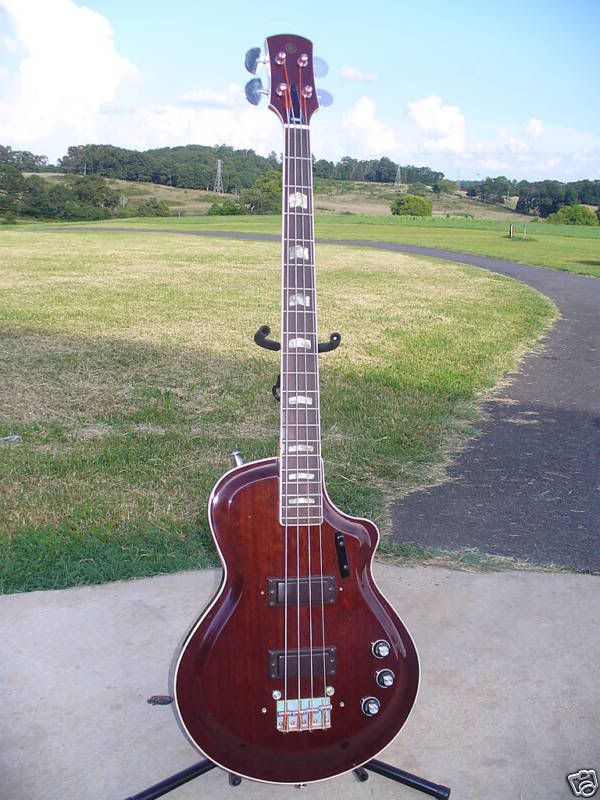 OK, so the Kavkaz bass went down like a lead balloon. Don't like Russian, eh?
How about a very nice vintage Japanese bass from 1972? I've not seen a bass like this
Yamaha SB-50
before and I must say that I like it.
It has a National/Valco/Supro look to it, and if it weren't for the grain of the wood clearly visible on the top, you could believe that that body with its german carve could be made from fibreglass.
This particular bass looks to be in beautiful condition, which isn't bad for a 37-year old instrument. I'm not sure, but I'd guess it's a short-scale bass - I've always had a bit of a soft-spot for the much maligned short-scale bass. If I were in the market for a bass at the moment I'd certainly consider this.
G L Wilson