guitarz.blogspot.com
: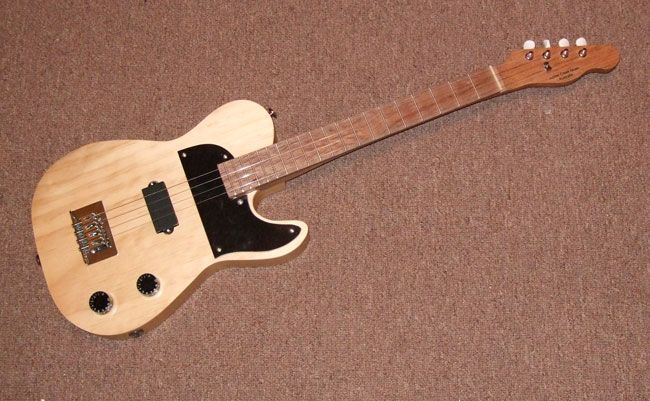 This
solid electric baritone uke
is entirely handmade from Australian timbers by Rob Dick of
Jupiter Creek Music
near Adelaide in Australia. Rob's baritone ukes are each designed as from the ground up as a baritone ukulele and aren't merely re-modelled children's guitars. He also makes a range of other ukuleles, slide guitars and ukes, tenor guitars, dulcimers, stomp boxes, etc. He offers instruments in original designs as well as those derived from the Telecaster, Les Paul - and unusually - the Ovation Breadwinner.
His website says that he is struggling to catch up with backorders and won't be taking any new orders for the time being, so it's nice to know that someone out there is doing well in this time of recession.
G L Wilson
NB: There are a lot of blogs STEALING content and bandwidth. If you read this anywhere else but on guitarz.blogspot.com then you are reading a blog that STEALS content. Please support original bloggers!