guitarz.blogspot.com
:

This Japanese-made
Marlin PB-26 bass
circa 1968 is no relation to the Marlin brand that issued a range of colourful and cheap Chinese-made plywood-bodied Strat and P-Bass copies in the late 1980s. Put those out of your mind; we shall endeavour not to mention them again.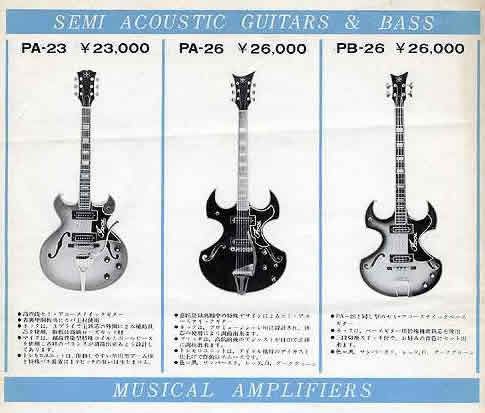 As with other guitars and basses coming out of Japan they were marketed with different brandnames. This same model was also available under the "Idol" brandname. There was also a 6-string guitar sibling, the PA-26, complete with vibrato. They would all have been built at the same factory, possibly the now legendary Matsumoku factory although I am not able to verify this for certain.
You have to wonder if some of B.C. Rich's designs were inspired by instruments such as this. It just goes to show that some ideas are not as original as you might at first think.
The seller assures us that this is one of the finest basses he has ever played (which begs the question why is he selling it?) and it is currently listed on eBay with a Buy It Now price of $1,899.99.
Thanks to Oinque guitars for pointing this one out to us!
G L Wilson
© 2011, Guitarz - The Original Guitar Blog - now in its 10th year!