guitarz.blogspot.com
: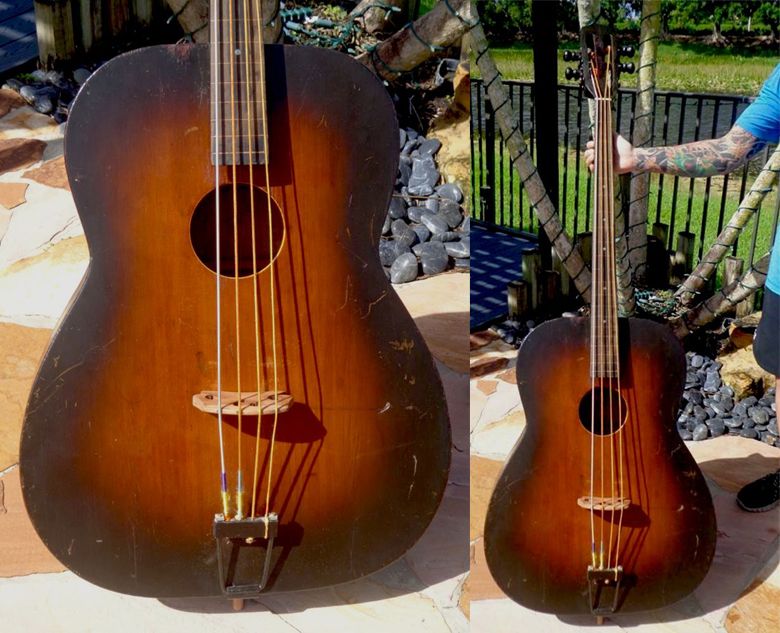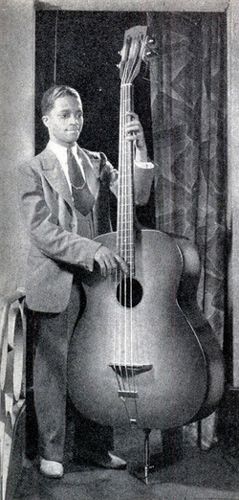 I have on this blog previously queried what might have been the earliest production model acoustic bass guitar. Surely this
Regal Bassoguitar
circa 1937 must take the prize, even if it does look as if it was designed to be played upright like a traditional double bass. Note that it has a double bass style bridge and gut strings. Also in keeping with the double bass, the fingerboard is fretless, albeit with lined fret position markers.
It's quite a huge beast of an instrument and was apparently advertised in Regal's own catalogue as being "the biggest guitar in the world". However I suspect that the guy in the illustration opposite (possibly from the Regal catalogue?) is a boy or small adult, making the bass look all the bigger.
This example is currently listed on eBay with a Buy It Now price of
US $3,999.
G L Wilson
© 2014, Guitarz - The Original Guitar Blog - the blog that goes all the way to 11!
Please read our photo and content policy.