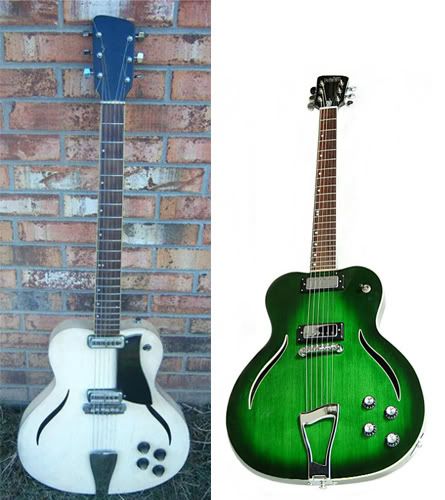 On the left
: This 1967
Messenger Panther
guitar, as used by
Mark Farner
of
Grand Funk Railroad
, is one rare beastie and bidding on this example on eBay is currently at $1,499.99 (approximately £762.38).
On the right
: Those masters of the retro reissue,
Eastwood Guitars
, have just released a
Messenger Tribute
guitar for about half the price of the example on the left, and which as you can see is available in a very attractive greenburst.
Eastwood are to be congratulated for reinviograting and keeping these funky old guitar designs alive.