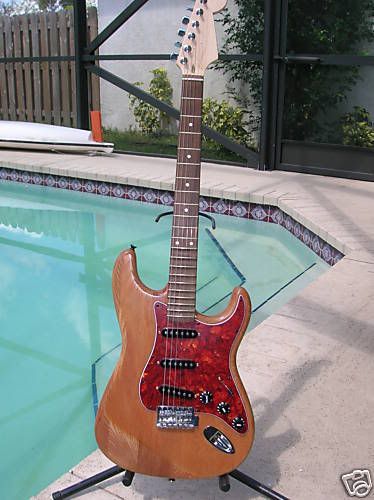 Blimey! I think some eBay sellers are just plain bonkers!
I mean, here's this guy who reckons this not particulary stunning
Strat-a-like guitar
is deserving of an $18,000 Buy It Now price, and then he goes casually leaving it knocking about on the edge of a swimming pool.
The words "accident", "waiting", "to" and "happen" all spring to mind.