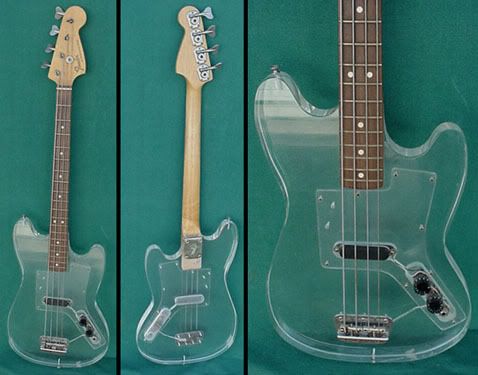 Here's a rare Fender - in fact it's so rare that it's one of those models that doesn't officially exist!
Currently for sale on eBay, this
lucite-bodied Fender Musicmaster Bass
dates from the 1970s. Be quick if you want to bid as the auction ends very soon.
The seller doesn't seem too sure of its provenance but I'm almost certain that it's one of those one-off instruments built for display at trade shows.
Fender also famously built a lucite-bodied Stratocaster for this very purpose - a guitar that was reputedly so heavy that it was totally impractical for playing purposes.
UPDATE: Sold for US$1,185.50 (approximately £600.07).