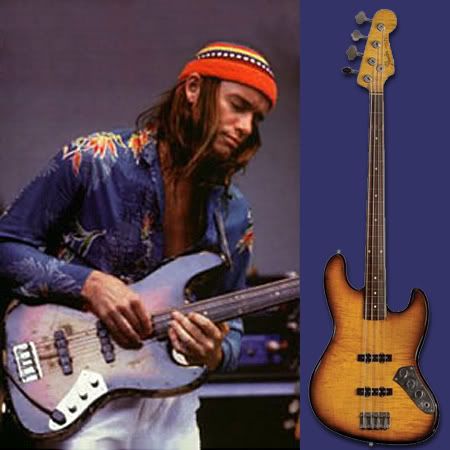 The Holy Grail of Basses Found at Last
It may be old news to some of you out there, but I only just heard that
Jaco Pastorius' 1962 Fender Jazz Bass has been found
over twenty year after it mysteriously went missing.
Nicknamed the "Bass of Doom", it had last been seen with Jaco in Central Park in 1986, the year before Jaco's untimely death.
Pictured left: Jaco with the bass as it is most often remembered with worn sunburst finish, and on the right as repaired and re-finished by luthier Kevin Kaufman after Jaco had smashed the bass supposedly in an argument.