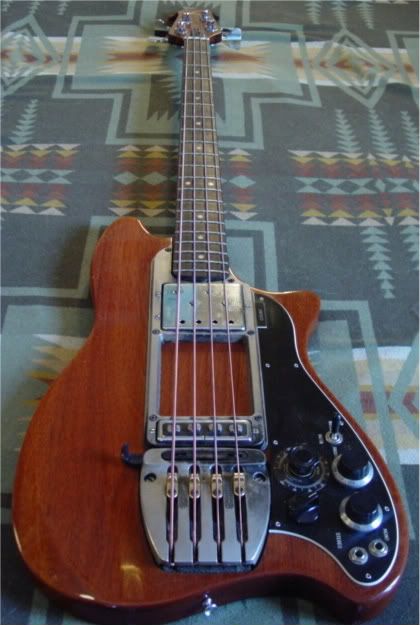 The
Ovation Magnum Bass
, this one from 1978, is built like a battleship. Just look at all that solid mahogany and that seriously heavyweight hardware that it carries. The volume and tone controls look like they've been transplanted from a submarine.
From its design you can tell that it is a cousin of the now legendary
Breadwinner
and Deacon guitars. Supposedly it's an excellent player, but looks-wise it's a weird one. It's really quite ugly but quite wonderful at the same time.