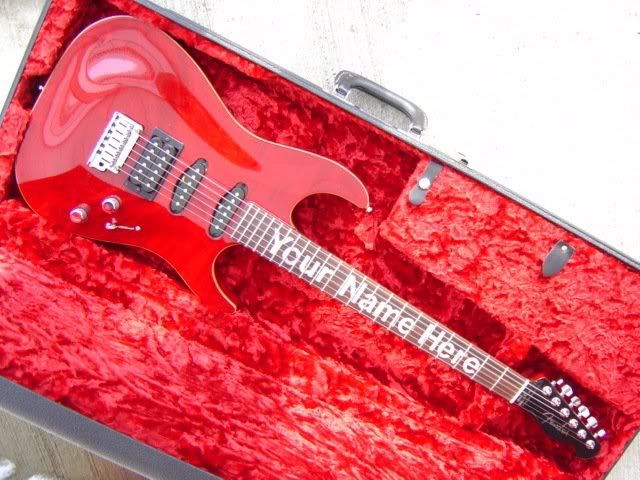 So, it's a carved-top one-off Custom Shop
Fender Showmaster
master-built by Chris Fleming and featuring a set neck, two-piece alder AAA curly maple top, transparent crimson urethane finish, Sperzel staggered tuners, Duncan Fat 50 and Trembucker pickups, etc, etc...
So, what's not to like?
The fingerboard inlay, perhaps!
OK, so it was made for the 2003 Summer NAMM show as a showpiece but outside of that arena I can't see this appealing to anyone other than the Fender collector with a lot of cash to spare.