guitarz.blogspot.com
: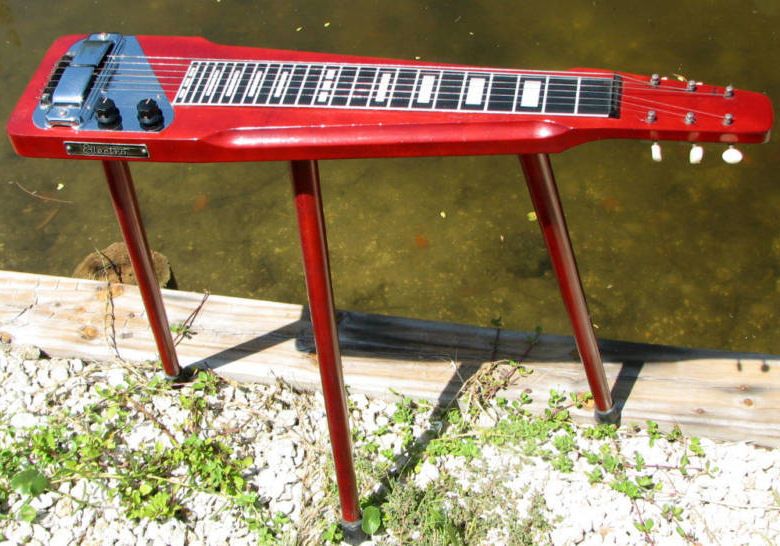 This 1960 vintage
Rickenbacker 100 Consolette steel guitar
is one of a species that could be described as a "missing link". Console guitars - essentially lap steels with legs - evolved from the more usual kind of lap steels that you actually play with the guitar on your lap, and would later evolve further with the addition of pitch bending levers and pedals into the pedal steel guitar.
G L Wilson
Guitarz - The Original Guitar Blog - now in its 9th year!