guitarz.blogspot.com
: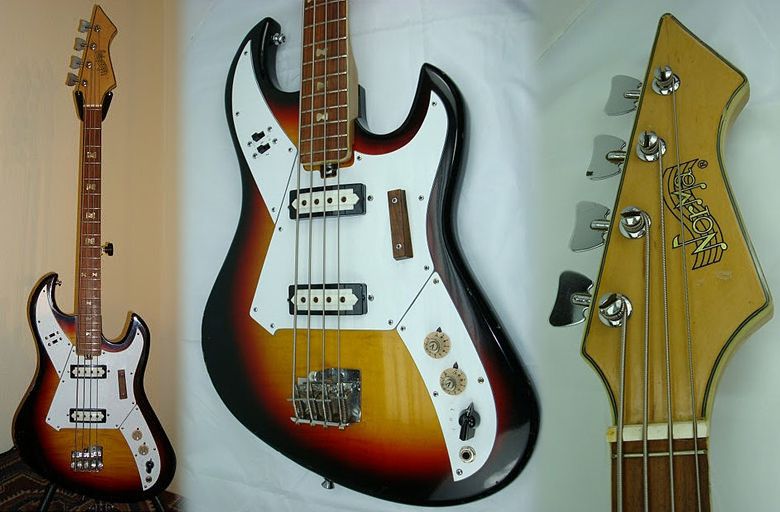 Norma solidbodies with their distinctive N-shaped fingerboard inlays were built by the Tombo Instrument company in Japan and imported into the US by Strum & Drum of Chicago. We've previously looked at two guitar models (
here
and
here
), but pictured above we see the
bass
variant, currently being offered for sale on eBay with a Buy It Now price of $399.99.
G L Wilson
Guitarz - The Original Guitar Blog - now in its 10th year!