guitarz.blogspot.com
: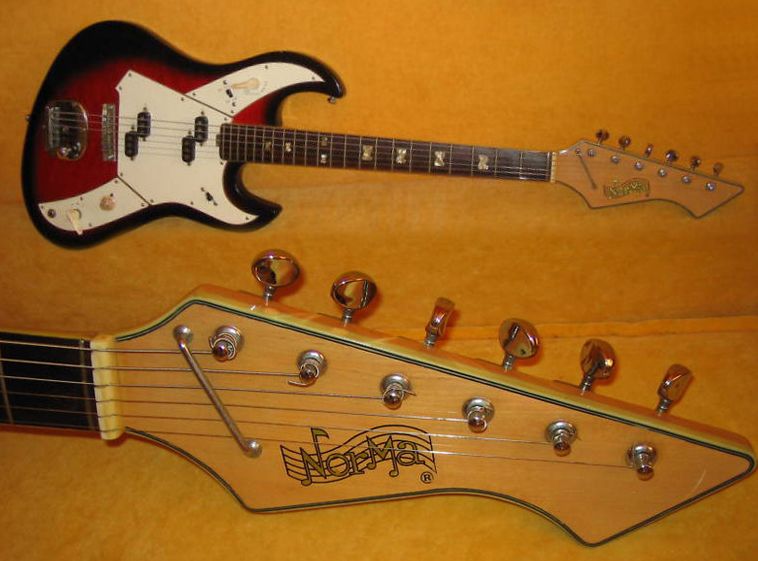 Here's an unusual one: it's a
Norma EG-400
, circa 1967, built by the Tombo Instrument company in Japan and imported into the US by Strum & Drum of Chicago. Aside from having the tremolo arm missing, this guitar appears to be in remarkably good condition for its age. One nice little detail is that the fingerboard inlays are appropriately "N"-shaped. Except that, sideways-on they look "Z"-shaped.
Note the unusual arrangement of four three-string pickups. You can see the available switching options in the photos reproduced below. Other controls include a 3-position tone selector switch.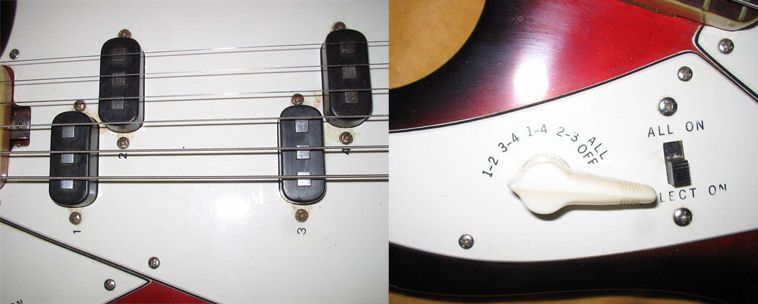 Thanks to David Brown who spotted this guitar on eBay.
G L Wilson
NB: Please make sure you are reading this Guitarz post at guitarz.blogspot.com and not on a Scraper blog that copies posts without permission (and steals bandwidth) so as to profit from advertising. Please support original bloggers!