guitarz.blogspot.com
: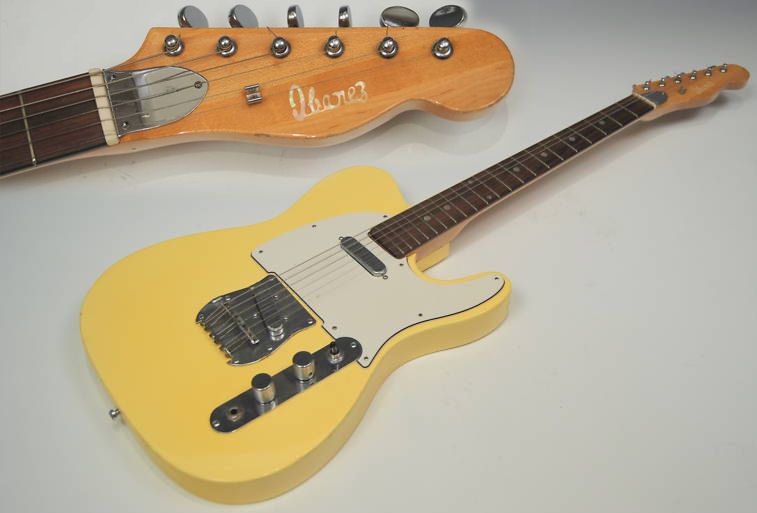 Here's a little tip: if you're wanting a Tele at a budget price, you could do a lot worse than go for one of these vintage Japanese-made models that crop up for time to time on eBay.
This particular example
bears the Ibanez name and apparently was designated the model 2352. I had one that was just about identical to this but wasn't labelled Ibanez (I don't recall it having
any
name, but I shall have to search through my old photos to check). I believe, as was common practice, these guitars appeared under various different brand names, but they would have all come off the same production line in Japan's FujiGen factory.
Admittedly, it's not the most accurate Tele copy (it has quite a few idiosyncratic features of its own, e.g. the metal-cased pickup in the bridge position, the output jack situated on the control panel, the laminated maple neck, the slightly oversized headstock, etc) but for my money one of these would beat a cheap modern Chinese copy or - dare I say it - an entry-level Squier.
The one I owned looked and sounded great. It definitely had that raunchy Tele ballsyness. I bought it off eBay about seven years ago as project fodder - something to play around with and "upgrade" - but when the guitar arrived I decided it was way too nice to mess with. (See
Bertram's recent post
on this whole topic!) I bought it cheaply for £52 and later sold it on for about £120 (no doubt to fund another guitar purchase) to a girl in France who said she used to own a guitar just like it, really missed it and wanted another. Which has surely got to be some kind of commendation.
NB: Please make sure you are reading this Guitarz post at guitarz.blogspot.com and not on a Scraper blog that copies posts without permission (and steals bandwidth) so as to profit from advertising. Please support original bloggers!