guitarz.blogspot.com
: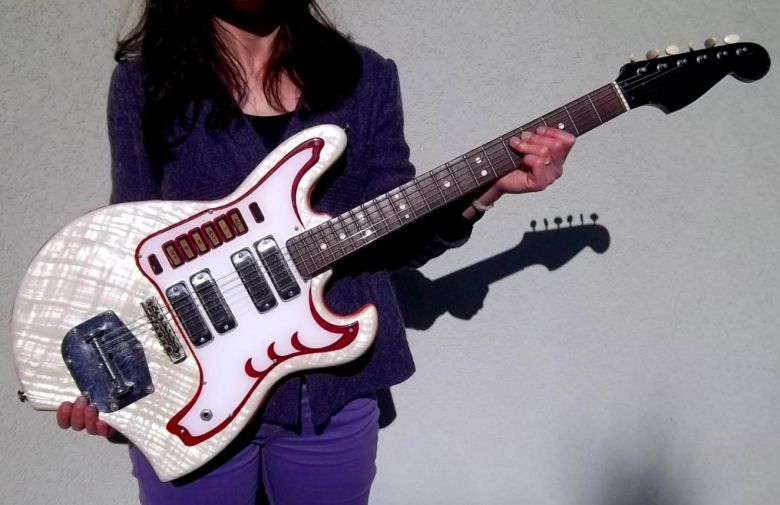 Hey, it's got a triple cutaway design, a bank of pushbutton switches, a pearlescent celluloid finish, four pickups... it's GOT to be 1960s Italian, hasn't it?
And indeed it is. It's a
Melody
, which for a while, operated as a subsiduary to
Eko
. For the full story, check
this article
on the always brilliant
Fetish Guitars
website. This particular example (pictured above) sold on eBay just recently for what seems like a very fair price of €412.
G L Wilson
Guitarz - The Original Guitar Blog - now in its 10th year!