guitarz.blogspot.com
:

Bruno writes:
I just found an interesting guitar on ebay, it looks like a Danelectro 56 U1 with double cutaway, I wanted to show it to you since I have never seen one before, and you'll maybe find it interesting.
Hey Bruno, thanks for the email. It certainly does look like a Silvertone / Danelectro U1 - the seller says it appears that the original colour was copper which sounds about correct for this guitar. However, I'm 99.9% certain that the upper cutaway is a DIY modification. The shape of that upper horn is quite crudely fashioned.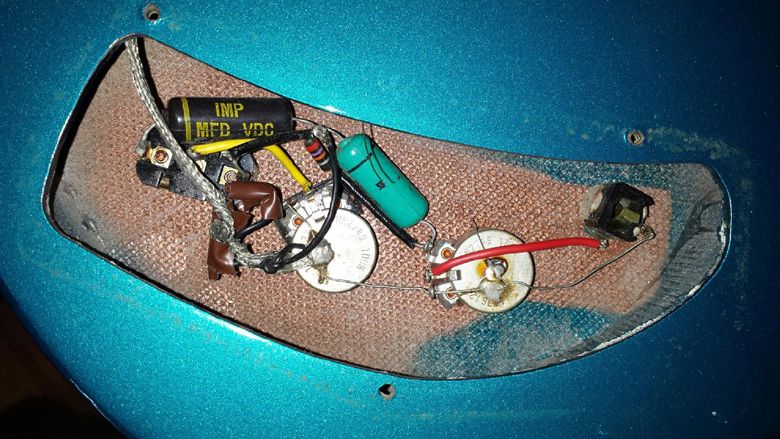 The photo showing the control cavity is interesting also, because it illustrates quite nicely the kind of materials these Danelectro guitars were made from. Note the texture of the underside of the masonite top.
Currently being auctioned on eBay with bidding at $112.49 at the time of writing.
G L Wilson
© 2013, Guitarz - The Original Guitar Blog - the blog that goes all the way to 11!
Please read our photo and content policy.