guitarz.blogspot.com
: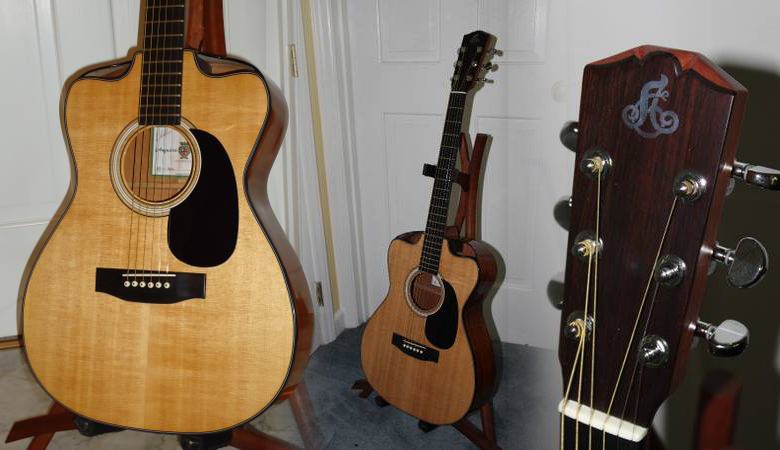 Here's an intriguing classical guitar design that recently turned up for sale on Craigslist with an asking price of $1650. It's an
Augustino LoPrinzi Custom Nova
, a model that I had written about fleetingly in the very early days of this blog, but which I can no longer find mentioned on the
Augusto LoPrinzi website
. (Maybe the website is out of date, or perhaps this guitar is a discontinued model).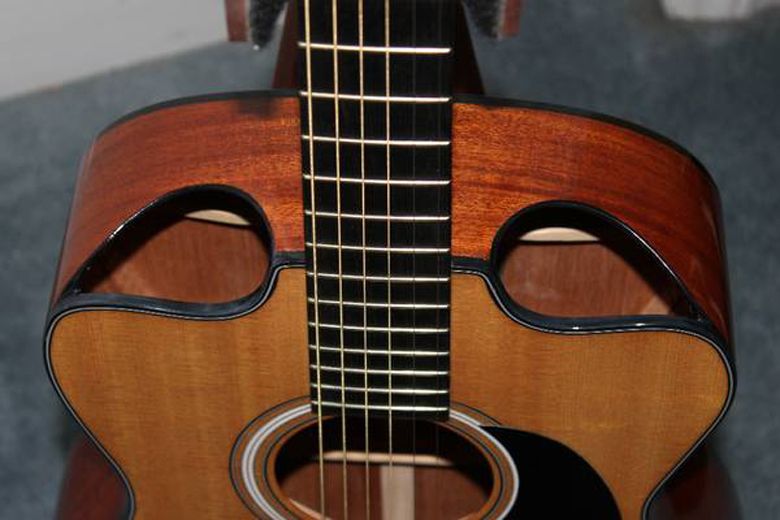 Most strikingly the guitar features "Thurman multi-dimnensional sound ports" which allegedly are extremely beneficial to the sound of the guitar and also function as cutaways allowing easier access to the top of the neck. Indeed, from the front, the guitar has a double cutaway appearance, but it actually has a full non-cutaway (in the traditional sense) body. The same soundports were also used on Clearport guitars, but their website is no longer available, so I assume the same applies to their guitars.
G L Wilson
© 2013, Guitarz - The Original Guitar Blog - the blog that goes all the way to 11!
Please read our photo and content policy.