guitarz.blogspot.com
:

Here's an intriguing prototype guitar, the result of a collaboration between Dan Armstrong and Westone Guitars. It's a
Westone Dan Armstrong Signature Series "Shark" prototype
from 1991.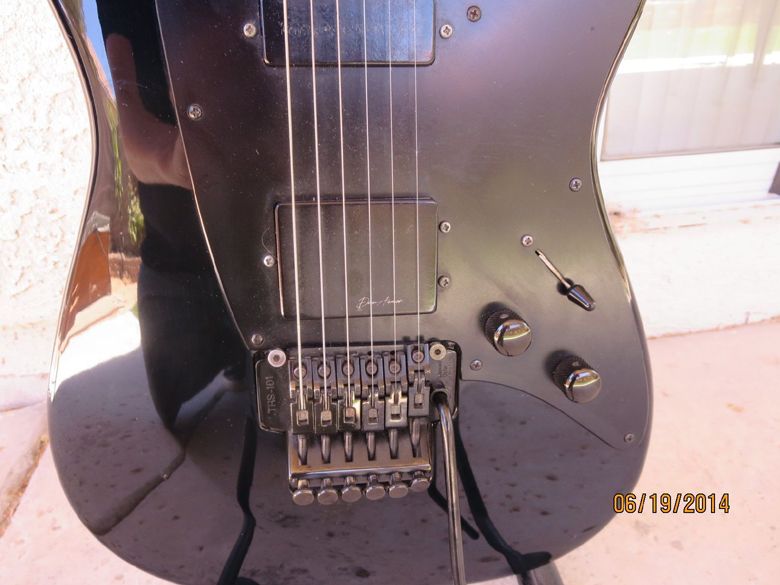 The guitar features a licensed Floyd Rose tremolo, Dan Armstrong Mini humbucker and Dan Armstrong Monster triple-coiled pickups mounted on a body that is somewhere between a Stratocaster and a Mustang in design. For more information please see:
www.danarmstrong.org/westone.html
,
www.vintagesilvertones.com/forsale_westone_dan_armstrong.html
and
www.westone.info/danarmstrong.html
.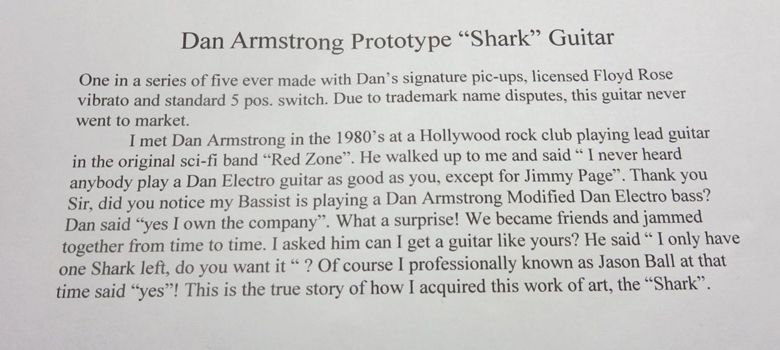 Currently listed on eBay with a very reasonable sounding Buy It Now price of US $499.
G L Wilson
© 2014, Guitarz - The Original Guitar Blog - the blog that goes all the way to 11!
Please read our photo and content policy.