guitarz.blogspot.com
:
Regular
Guitarz
readers will know of my fascination for doublenecked guitars. They will also know of my fondness for the absurd, and when it comes to travel guitars what could be more absurd than a doubleneck guitar? This rare
Pignose 12+6 Doubleneck Travel Guitar
, built solely for the Japanese market, features the now legendary Pignose amp built into the guitar body plus TWO speakers. I admit that I never saw the point of a doubleneck combining 12-string and 6-string necks (realistically, how often would you want to play both on the same song?); as I have commented elsewhere I don't understand why there aren't more bass + guitar doubleneck combinations, or for that matter, doublenecks featuring a pair of six-string necks which would allow for alternative tunings. Despite all that, if you
did
actually want that 12+6 combination, this Pignose does look like it has a nice compact body and shouldn't be the backbreaker that certain doublenecks are known to be.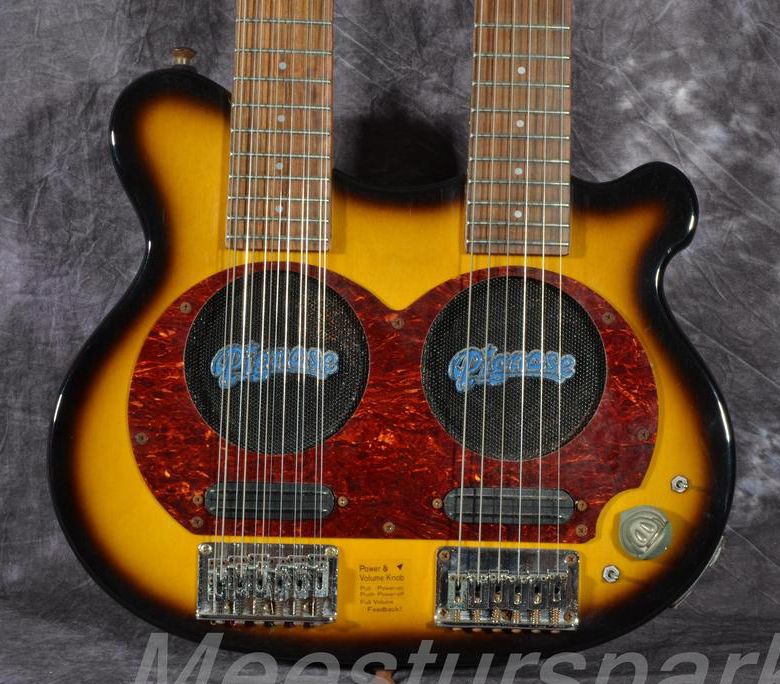 Currently listed on eBay with a Buy It Now price of US $775.00.
G L Wilson
© 2014, Guitarz - The Original Guitar Blog - the blog that goes all the way to 11!
Please read our photo and content policy.